Yea, though I walk through the valley of brightness, I will fear no evil, for I'm the baddest @#$%& in the place.
Fraser Valley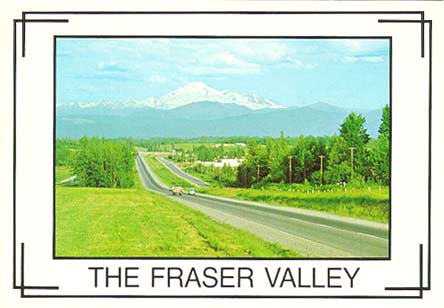 Canadian View of Mount Baker
Washington, U. S. A.
This view is seen from the Fraser Valley area of British Columbia, Canada. Mt. Baker, which can be seen from most areas of Greater Vancouver (elevation 10,750 feet), is a mecca for American as well as Canadian tourists, both summer and winter.
<--
| ^ Canada Index ^ |

-->
[Canada] [Singapore] [Other Lands] [Art & Culture]